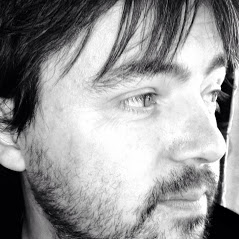 Hi, My name is Mark. Thanks for visiting my Guitar Tuition website.
Astley guitar is a located on the East Lancs with parking avaiable.
If you are thinking of learning guitar then please feel free to give me a call or text on 07780681585 I'm always happy to chat even if you are undecided. I understand how daunting it can be.
I have been teaching for over 15 years and I have to say it is the best job in the world. Enabling students young and old to play guitar is a privilege.
Effective teaching should be fun, I believe there is a contract between a teacher and a student that involves trust and an understanding of what the student needs form their teacher. This is very important to me. Lessons should be informative, relaxing and nuturing.
Children and Music: Benefits of Music in Child Development
My philosophy when it comes to music has always been no boundaries and I apply that to my teaching. If you want to play for yourself or others then I'm more than happy to help.
Playing a musical instrument makes you brainier
Cognitive Benefits From a Musical Activity in Adults
I teach all styles of guitar, I also play bass, banjo, ukulele and mandolin. I also have a hi-tech studio recording setup which is also available to students should they need it.
Learning an instrument has lots of benefits for the student young and old
It makes you smarter
it improves problem solving skills
it makes you think faster
it makes you happier
it gives you purpose
it shows commitment
businesses, appenticeships, universities and colleges love seeing a musical instrument on a CV
Ten Reasons Why Everyone Should Learn To Play Musical Instrument
Based in Astley Guitar Lessons are held on the East Lancs with easy access from Leigh, Culcheth, Glazebury, Newton Le Willows, Winwick, Eccles, Monton, Warrington, Carrington, Cadishead, Irlam, Wigan, Croft, Golbourne, Walkden, Swinton, Higher Green, Tyldesley, Atherton, Boothstown, Salford, Kearsley, Clifton, Farnworth& Worsley